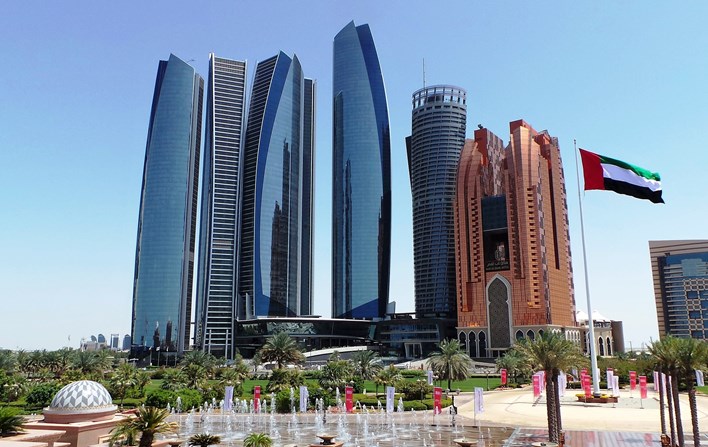 With its beautiful beaches and the Corniche, Abu Dhabi offers plenty of activities for living an active and fulfilling life. The city also excels in healthcare and education.
Among Abu Dhabi's internationally recognized events, the Formula One Abu Dhabi Grand Prix and the Volvo Ocean Race made it the happiest Arab Country in 2017.

Climate 

The UAE is known for its warm, sunny weather, with an average of 2,000 hours of sunlight per year, and 13 hours a day in June - its brightest month.
The hottest month of the year is August, with an average temperature of 36°C (96°F), and the coldest month is January, with an average temperature of 18°C (64°F).
Transportation 

The most economical form of transportation in Abu Dhabi is the bus. They are modern, fully equipped, and operate 24 hours a day. Local city buses and some regional buses are wheelchair accessible. 
There is currently no metro however, A 131 km long metro line is planned in the coming years. Many expats in the UAE prefer to own their own cars rather than rent them, due to the relatively low buying costs. 
Taxis can be ordered by phone or flagged down in the street. In Abu Dhabi, most taxis are silver and easy to spot. Prices are fairly affordable.
Apart from the sunshine and beaches of the UAE, those who live and work in Abu Dhabi also have the chance to travel all over the world. Travel to the Middle East, Addis Ababa, India, Nepal, Sri Lanka, Turkey, and Greece are all within four hours of each other.
Cost of living 
Compared with Dubai, Abu Dhabi is 6% cheaper to live in overall, including food, clothes, transportation, personal care, and entertainment.
The average cost of a 1-bedroom apartment in the city center is 5088 AED (£1088), and outside of the city, it is 3805 AED (£814). Utilities are reasonable, on average costing 445 AED (£95) a month.
Bars and restaurants
Find out more about where you can eat and drink in Dubai. 
A wide variety of cuisines is available in Abu Dhabi restaurants, including American, French, Lebanese, and Japanese fare in addition to traditional Arabic food.
Also, famous Abu Dhabi hotels are home to a number of restaurants. It is a gourmet paradise in Abu Dhabi, and the food there will not only satiate your palate but also your senses.
The nightlife in Abu Dhabi is thrilling, despite it being a Muslim country. If you are willing to accept some restrictions, you are all set to go and enjoy yourself.
History and Culture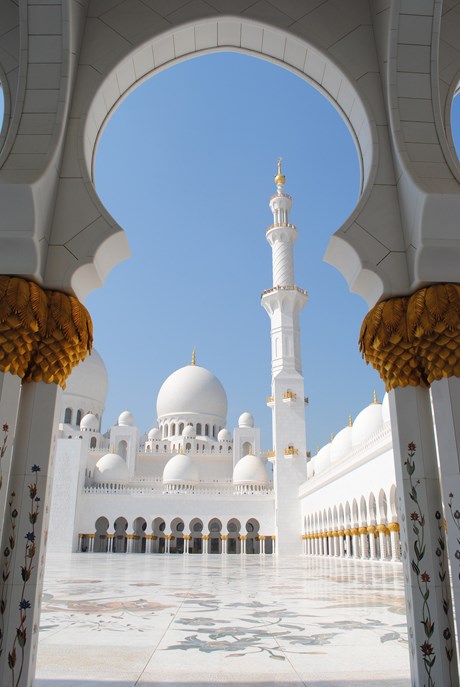 Currently, Abu Dhabi is the most popular tourist attraction in the world, a modern city with high-rise buildings, extensive entertainment facilities, and large parks and gardens.There is, however, a rich cultural foundation beneath this modern image. 
Abu Dhabi's official national language is Arabic, but English, Hindi, and Urdu are also widely spoken in and around the city.
The UAE has a remarkably rich and diverse culture since only 9% of its residents are UAE-born.
As a multicultural nation, the United Arab Emirates offers a wide variety of food, festivals, religions, traditions, and the chance to learn new languages.
Jobs
Convenient working hours and high standards are part of the attraction of the UAE. Those who live and work in Abu Dhabi work a maximum amount of eight hours a day or 48 hours per week, which is regulated by the UAE Labour Law and is reduced by 2 hours per day during Ramadan. Annual leave can range from 22-30 days per year.
Also, UAE will create more than 270,000 new jobs before 2022 thanks to higher pay potential and greater financial incentives.
With so many job opportunities and unforgettable life experiences in Abu Dhabi, it's not surprising that so many expats are choosing to move there to pursue their careers. 
Are you considering moving to Abu Dhabi? Are you looking for a job? 
We are here to help you! Check our current vacancies here.
If you need help with the relocation process, contact us now.