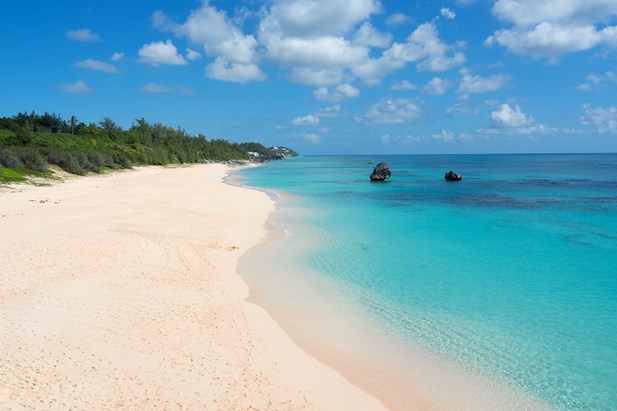 Bermuda is an island in the North Atlantic Ocean. Located 700 miles north of the Bahamas and Caribbean and only 600 miles off the east coast of the USA (The Carolina's), this is Britain's oldest British overseas territory. As a country, it's also administered independently.
Bermuda is a cluster of mostly interconnected small islands that have become a popular vacation destination on the east coast of North America.
Bermuda is an amazing place to visit, there is no doubt about it. It is a beautiful island full of culture, history, architecture, and fun. The island is also filled with picturesque views and infamous pink sand beaches.

Climate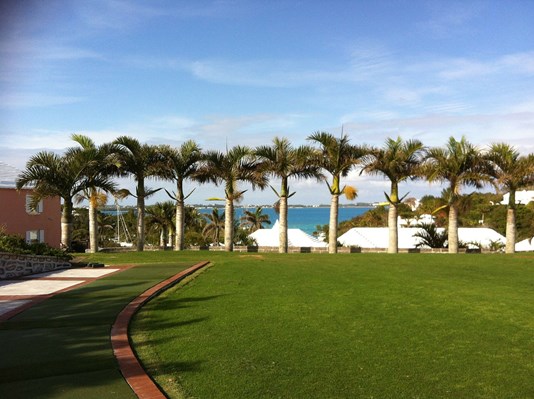 Known for its mild climate, Bermuda is known as the "Bermuda high," which means sunny days and clear skies. The Gulf Stream, which flows between the island and North America, keeps the climate temperate. There's no rainy season and no typical month with excessive rain. Showers can be heavy at times, but the skies clear quickly. 
Transportation 
To get around Bermuda, there is a range of transportation options including bus, ferry, cab, and minibus.
The most popular is the public bus and ferry services operated by the government. You can also rent scooters, electric mini cars, or bicycles to get around town on your own.  
Read more about public transport in Bermuda
Cost of living 
The country has a high-cost economy and benefits from one of the highest per capita incomes in the world. Tourism covers about 30% of the GDP, and financial services are another significant sector, while industry and agriculture are insignificant due to the lack of suitable land.
Housing in Bermuda is not amongst the cheapest ones. However, there are plenty of remote work options available where you will be offered a relocation package that may be covering your initial accommodation costs! 
Read more about the living costs in Bermuda here
There are also many trusted international and local based removal companies that you can ask for help with when shipping your belongings to Bermuda. They will assist you every step of the way, from packing securely to delivering to your new home.
Bars and restaurants
Find out more about where you can eat and drink in Bermuda.
Bermuda's nightlife is as diverse as its culture, offering sophisticated lounges, lively dance clubs, laid-back pubs, and more.
Also, you never run out of food options when you're in Bermuda thanks to the unique blend of British, African, Spanish, and Caribbean influences.
Read more about the nightlife in Bermuda
History and Culture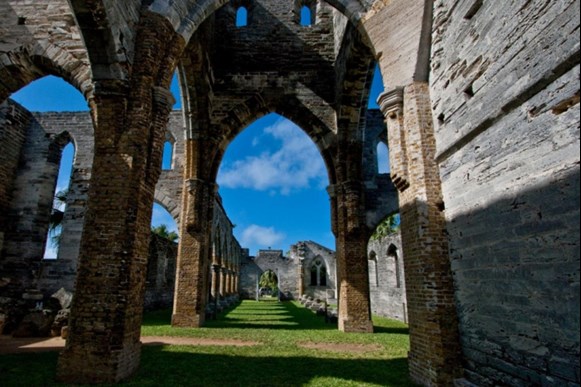 The island's rich history means that Bermudians have plenty to celebrate. Bermuda Day, for example, takes place in May. This is when most locals take their first dip in the sea and parades go on through the night to welcome the coming of summer.
Bermuda is visited by over 650,000 tourists annually, which is 10 times more than the resident population! 
Bermuda's first settlers were British, but the island's population soon became culturally and racially diverse. 
The country is known for having beaches with pink sand. Bermudans traditionally fly kites on Good Friday. There are also traditional dancers called Gombey dancers who wear bright and colorful costumes. Cricket and golf are popular sports in Bermuda. 
Explore the culture of Bermuda
Jobs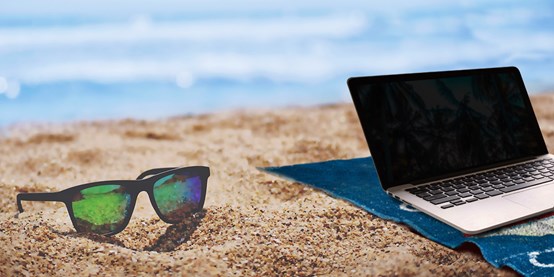 A normal workweek in Bermuda is forty hours a week or eight hours a day. Work exceeding forty hours must be duly compensated by the employer at 1.5 times the employee's basic salary.
On the island, a normal workday starts at 9 AM and ends at 5 PM, Monday to Friday, with an hour for lunch and at least 24 hours of rest per week. Employees who have been employed for a year can have two weeks of vacation and eight days of paid sick leave.
Are you considering moving to Bermuda? Are you looking for a job? 
We are here to help you! Check our current vacancies here. If you need help with the relocation process, contact us now.