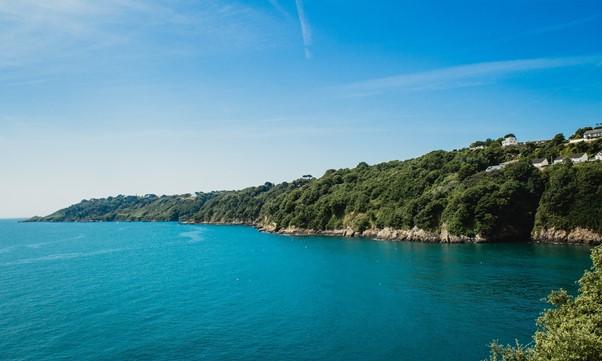 Guernsey is part of the Channel Islands, which sits in the Bay of St. Malo, off the coast of northwest France, and 70 miles from the south coast of England. Guernsey covers an area of just over 24 square miles and it's roughly triangular. The island is divided into 10 parishes and the islands are part of the British Isles, but not part of the United Kingdom.
Climate 
 
Guernsey enjoys a temperate oceanic climate categorised by long, dry summers and mild winters. 
Summer is the peak season and rainfall is at its lowest. The average temperature is 19°C (66°F). Winter is usually very grey and rainy, but it's never that cold, the average temperature is 7°C (45°F).
More information about temperatures 
Transportation
 

You can choose from different kinds of transportation. Bus routes provide a high frequency of services to the Island's main shopping centers, beaches, and visitor attractions and offer a very comfortable ride.
The flat fare is £1.00 for all journeys of any distance on all routes, for all late-night services that run after 10 pm it is £3.00.
You can also go by taxi or water taxis and ferries for longer destinations. 
Renting a car is also very beneficial for this place.
Here is more information about public transport 
Cost of living 
It's estimated that the standard cost of living for a single adult without rent is around £550. Guernsey is the most expensive place in the UK and Channel islands to rent and the rental price sits around £800-1000. For example, rent prices in the United Kingdom are 41.43% lower than in Guernsey.
Some reports reveal that the majority of money spent in Guernsey goes to clothes shopping and transport.
You can read more about the cost of living here
Bars and restaurants
 
Here is a list of the 10 BEST restaurants in Guernsey


Guernsey offers many different kinds of restaurants and bars. Eating out in Guernsey is a lifestyle that many choose to live on the island. There are many great restaurants located all around the island. If you are visiting Guernsey during the month of October, you will be arriving in time for Tennerfest, a fixed-priced food festival serving up to 3-course meals for only £10!
Nightlife and bars are also something you have to try for the best experience.


You can check here some of the best places for partying
History and Culture
 
Read more about Guernsey history here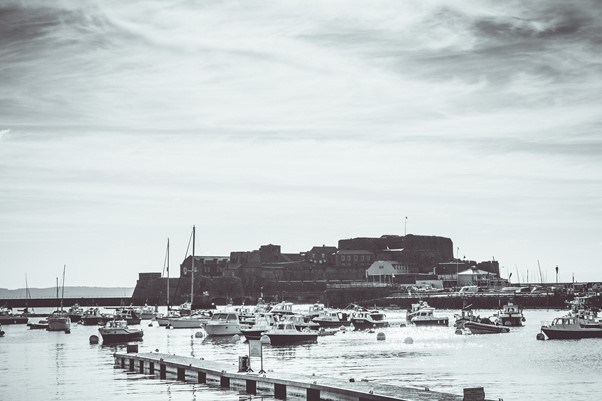 The Bailiwick of Guernsey consists of the Islands of Guernsey, Sark, Herm, and Alderney, plus the smaller islands of Lihou, Jethou, and Brechou.
Guernsey has an interesting history on account of British and French interests over the eons.
During 1940 – 1945, the islands were the only British soil occupied by German troops, and huge numbers of defensive positions were built as part of Hitler's Atlantic Wall.
Guernsey is liberated in 1945 and every year islanders celebrate their freedom on Liberation Day, 9th May, a public Bank Holiday
There is influence from both Britain and France in the language, food, and music, but the island is like an extension of southern England.
Discover a glimpse into Guernsey culture.
Jobs
 
Guernsey has a global reputation of being a financial center of excellence, therefore there is a huge selection of job sectors to choose from including Banking, Trust Management, Fund Management, Insurance, Accountancy, Compliance, IT, and Private Wealth Management. There is a thriving entrepreneurial commercial industry in Guernsey with job opportunities including Marketing, Advertising, Sales & Customer Service, Procurement, Retail, Hospitality, etc.
Moving to Guernsey soon? Looking for a job?
We are here to help you! Check out our current positions here. If you need help with the relocation process, contact us now.